What I've Loved During 2018
Hello gals! IT IS THE END OF 2018! Can you believe it? Am I the only one freaking out about how fast it has gone by?
With 2018 coming to an end I thought it only fitting that the last blog post of the year be my 2018 obsessions! Let's dive into the 5 things I've loved this year…
Let's Talk Social Media
MY BLOG: I created my blog this summer. It was something that I've always wanted to do, and it's been on my bucket list for yeaarrss. To be honest, it was a compilation of not having the time to devote to a new blog and fear that held me back. I worked a tedious job that didn't leave me wanting to sit and write and be creative. It was a job where when 5pm hit I found myself asking, "where is happy hour at today?" I really just wanted to relax and hang out with friends, an activity that wouldn't have my mind constantly running after 8 hours of working.
I was also fearful to create a blog. I've always enjoyed writing but having my writing out there for the public, let alone the world, to see was a genuine fear! I was worried about failing, I was worried about judgment, I was worried I wouldn't be good enough…
When I decided to move to the mainland I figured it would be perfect timing to create my blog. No job… no friends, I'd have all the time in the world to be creative, spend time on writing, and learn more about the blogging world. I am thankful for my fiance because he definitely pushed me to start my blog and was COMPLETELY SUPPORTIVE in my decision to do it. He's great.
I started off slow with posting twice a month and have recently devoted to posting once a week! I love my blog and I think it's been a great way to get me writing again and have my very own creative outlet. Writing at a coffee shop or finalizing a blog post is a great feeling.
I feel extremely accomplished…and proud every single time I hit Save + Publish. 😊
MY INSTAGRAM: I've had IG for just about 6 years now. While in the past I've posted every now and then, I have taken it a step further and have posted more often and even decided to use IG as a way to promote my blog this year. I mean, why not? Right?
IG is my favorite social media platform (right before pinterest). I love looking at pictures and how creative everyone can be. I've decided that I want to be more personable on my IG and be more connected with my followers in 2019. Super excited!! Get ready to be hitting that like button and commenting because I love when conversations start in the comments.
I've been using Missha products for YEARS! I'm sad now that I've moved I don't have a Missha store 10 minutes away from me. I am a fan of their BB cream, it's not heavy and has buildable coverage + it has SPF. Full package product!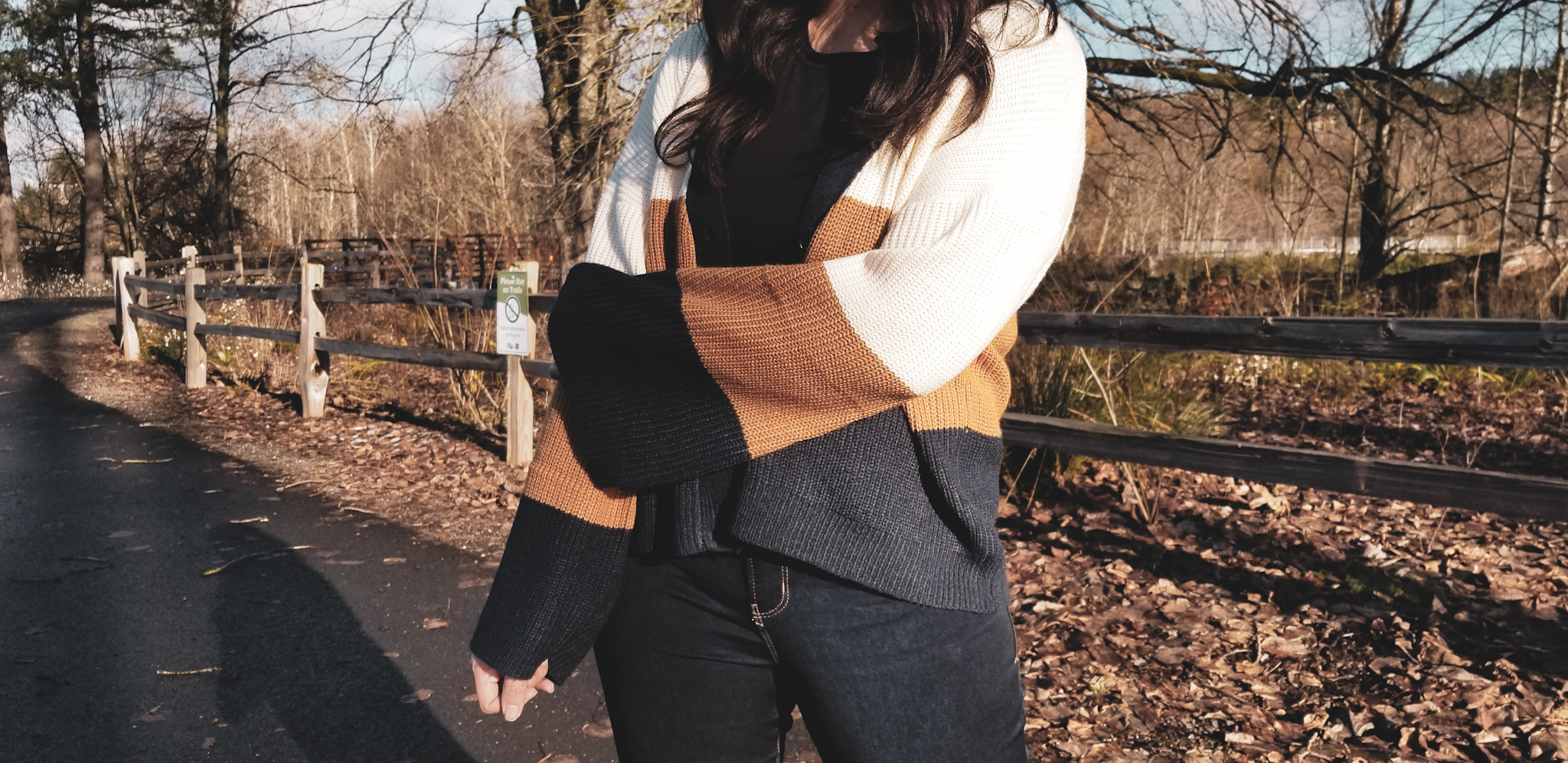 Moving to the mainland has been a cold transition. Let me repeat COLD. I'm not used to this weather being an island girl. With the new climate, sweaters and knits have been my favorite thing to wear. To be more specific COLOR BLOCK SWEATERS have been my favorite thing to wear! I think they're so fun and add a great pop of color to your style. I got this cute thing at TJMaxx.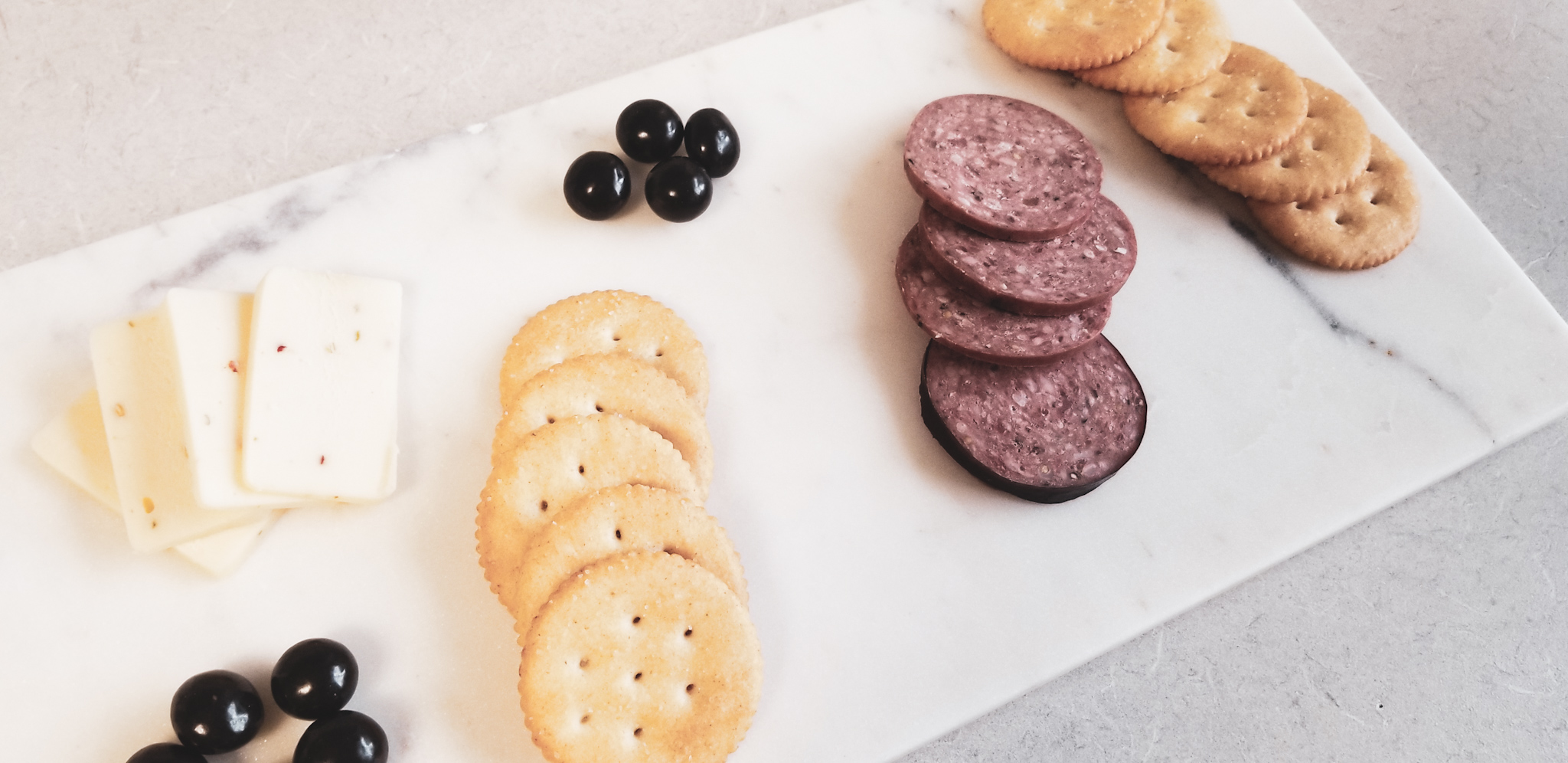 We've been loving the Hickory Farm Jalapeno Cheddar Cheese Blend and Summer Sausage. We add some Ritz crackers and a few Brookside Dark Chocolate pieces for some sweetness. I can tell this will be a favorite thing of mine for a while lol!
If you asked if I enjoyed cheese plates a year ago, I would have answered, "Uh, absolutely not." I've associated cheese plates with more fancy occasions, a charcuterie if you will. But look at me now! Nonchalantly creating a cheese plate as a snack for us every week.
And there you have it! My favorites of 2018. What were your favorites? List them in the comments below. I'd love to know and maybe find some new things I can try that can later become a favorite of mine 😊.
I hope everyone is ready for the new year and as excited as I am for what 2019 has to offer.
See you next year loves! <3
Des